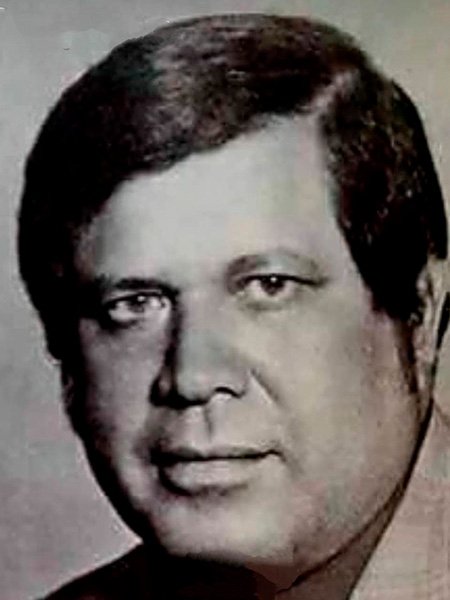 Victor Suarez
Victor Suarez was born and raised in Ponce, Puerto Rico. He was a proud Puerto Rican and a lifelong Democrat. He was always involved in politics, and he campaigned tirelessly for Latino politicians. He was also a member of the Puerto Rican Day Parade committee, and he helped to organize the parade every year.
He was also a die-hard Yankee fan. He loved going to the games, and he knew the players' names and stats better than anyone. He was also a professional boxing judge, and he traveled all over the world to judge fights.
After retiring from the government, Victor volunteered for the Auxiliary Police of New York City. He rose through the ranks and eventually reached the rank of sergeant. He was a dedicated public servant, and he always put the needs of others before his own.
Maria Jacinto
Senior Director of Broadcast Sevices
Warren Chu
Broadcasting Services Manager
Vanessa Rodriguez
Coordinator of Latino Affairs
Robert Field
Manager Special Events
Mario Alioto
Senior Vice-President Business Operations
Manuel Garcia
Director of Latino Affairs
Luis Gonzalez
Special Assistant to the President & CEO
Ken Pries
Vice-President of Communications & Broadcasting
Jacqueline Cotto
Director of Special Events MLB
George Medina
Controlling The Game Sports
Erwin Higueros
American Spanish language Broadcaster
Detra Paige
Director of Community Relations
Bertha Fajardo
Community Relations Program Manager
Albert Jaimes
Senior Manager of Public Affairs & Community Relations
Julio Pabon
Community Leader
Santiago Paniagua
Editor & Owner Of The Quisqueya International Newspaper
Bob Di Biasio
Senior Vice President, Public Affairs Cleveland Guardians Baseball Club
Daniel Kurish
Manager Communications Washington Nationals Baseball Club
David Kaval
President Oakland Athletics Baseball Club
Sarah Hartsell
Director, Marketing Services & Events
Kevin Gregg
Vice President of Baseball Communications