BY ISMAEL NUNEZ
This past mid September until mid October is LATINO HERITAGE MONTH!: It's now the Baseball post season, with the  World Series around the corner. Currently Latin Americans are playing leading role in this Current MLB 2021 post season. 

Yet here  are several Latin American ballplayers many USA citizens don't know much about.  Some are  currently in the Baseball Hall of Fame in Cooperstown, New York. Here are the Magnificent Eight!

Cuba- Martin Dihigo-He stood 6'3, was elected to the Baseball Hall of Fame in 1977, the first Latin American Ballplayer who played in the Negro Leagues elected the fame. The only ballplayer elected to four Baseball's Hall of Fame Mexico, Cuba, Venezuela, United States.  In Cuba he was called "The Immortal" in other Latin American countries he was called "El Maestro" The Master ! As a pitcher he won 256 games had a winning percentage of .653. As a hitter he had a batting average of over .300, would win batting titles, and home-run titles.  Too many including former Negro League Hall of Famers SATCHEL PAIGE, AND BUCK LEONARD considered him the greatest player ever!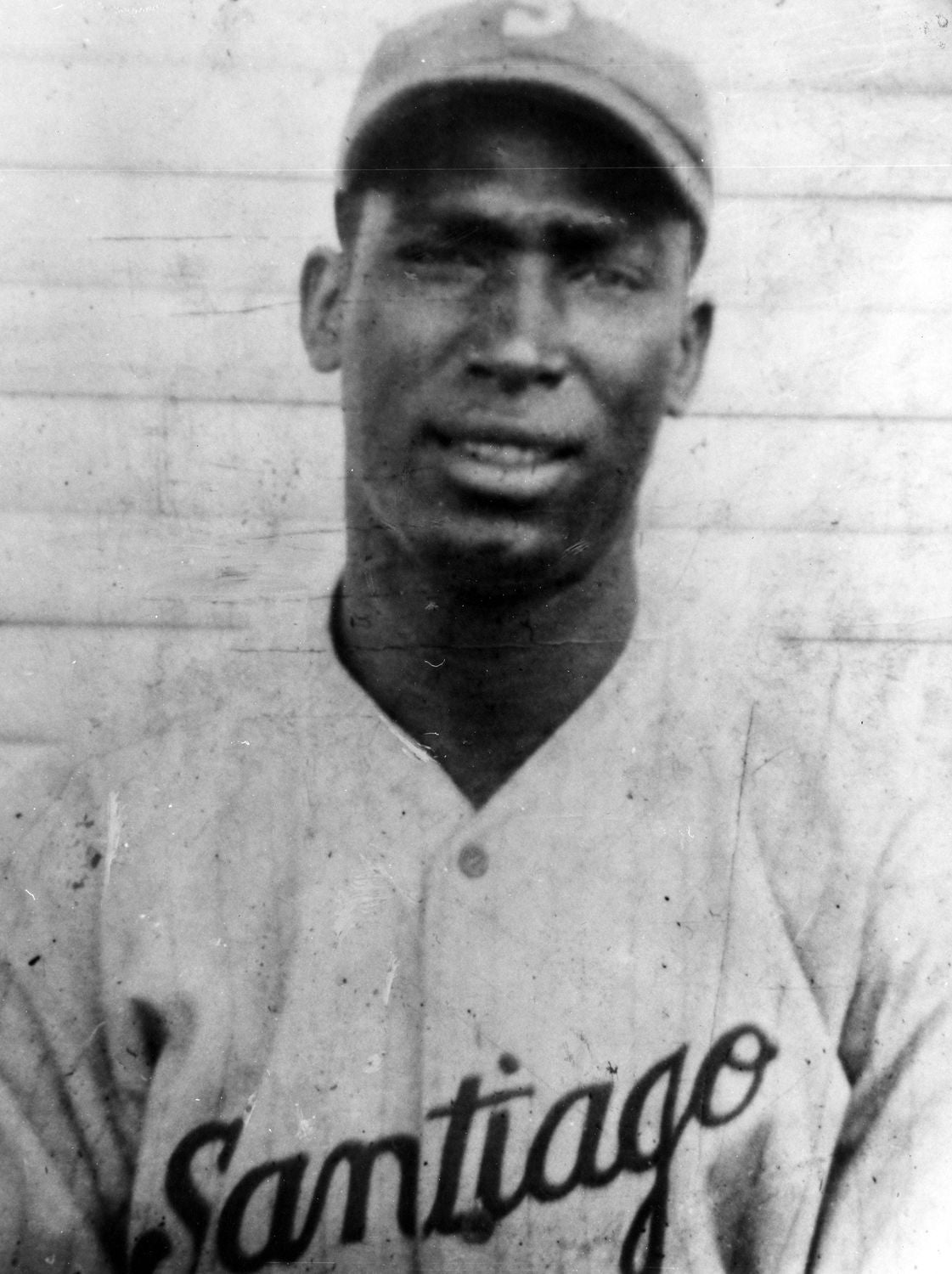 Jose Mendez-He stood only 5'8. In Cuba he was called "El Diamante Negro" (The Black Diamond) yet he had a winning percentage of .747. When Major League Teams traveled to the island in exhibition games Mendez won most of the time! In one game he defeated Hall of Fame Pitcher Christy Mathewson in 1911.
Cristobal Torriente stood between 5'9 to 5'10 yet weighed 190 pounds. Was called "The Cuban Babe Ruth" played Baseball all year around, was a star player both in the Negro and Cuban Leagues from 1913 to 1922. His lifetime batting average was .352.In 1920 in an exhibition game against Hall of Famer Babe Ruth he outhit the homerun champion hitting .400 to .345All Three of these Cubans are in Baseball Hall of Fame in Cooperstown, NY
Dominican Republic-Tetelo Vargas -Has been called "The Father of Dominican Baseball, The Dominican Deer" who was excellent both on defense and offense! Long before there was Manny Ramirez , and Vladimir Guerrero there was Vargas! Playing in the Negro Leagues, Puerto Rican, Dominican, Mexican Leagues, he put together a lifetime batting average of .300 He also had good speed, and was notable base stealer. Moany feel he should be elected to the Baseball Hall of Fame.
Horacio "Rabbit" Martinez was an outstanding shortstop, and a clutch hitter.
To many he was the greatest Shortstop ever to play in Dominican Republic and one of the top Shortstops in the Negro Leagues in the period of the 1930's and 1940's. In an article for SABR (Society Baseball Research) many would say long before Hall of Famer Ozzie Smith there was Martinez making those plays, together had a rifle of an arm and had brilliant speed! Several Negro League Historians have stated "In his Biographical Encyclopedia of the Negro Baseball Leagues , James A. Riley wrote that Martinez was "a good bunter, fast on the bases, and good on either end of the hit-and-run play! "Always a hustler! Manny Mota Dominican Baseball Player had this to say about Martinez "Mr. Horacio Martínez was without a doubt one of the greatest players in the history of the Dominican Republic. Besides being a great player, he was like a father to me. I've got a great deal of respect and admiration for him."
Rob Ruck, author, The Tropic of Baseball: Baseball in the Dominican Republic, and co-writer/producer of the film Republic of Baseball stated this, " I think that both Tetelo Vargas and Horacio Martínez merit consideration for the Hall of Fame. Now that the Hall has opened its "Viva Baseball" exhibit about Latinos in baseball, I hope that they might establish a special committee to consider such candidacies, as they did once before, in 2006!
Puerto Rico-Pancho Coimbre, Perucho Cepeda- Long before they arrived in Hall of Fame: ROBERTO CLEMENTE, ORLANDO CEPEDA, ROBERTO ALOMAR, EDGAR MARTINEZ, AND IVAN RODRIGUEZ you had these two individuals.  Coimbre and Cepeda both stood 5'11 both Afro-Puerto Rican, both outstanding hitters/fielders! Cepeda's single season batting average .464 is the highest in Puerto Rican Baseball History. Coimbre's lifetime batting average of .337 is the second best in Puerto Rican Baseball History.  Both are in the Puerto Rican Baseball Hall of Fame. Roberto Clemente was stated Coimbre was the better player than me" in Cepeda's case fans have stated Perucho was a better player than his son Orlando.
Mexico-Oh yes the country has Baseball Fever for awhile long before Fernando mania in 1981, Bobby Avila winning the batting title in 1954, to add this past year the country winning the Caribbean World Series: There was Hector Espino!
He was called the "Babe Ruth of Mexico."  his  achievements have been compared favorably with many baseball legends who have received baseball's highest honor.
• Batting Titles – Won a staggering 18 batting titles(winter/summer leagues) which is six more than the 12 batting crowns Hall of Famer Ty Cobb captured.
• Most years with one team – Spent 24 years with the Orange Men from 1960-85. Hall of Famers Brooks Robinson (Orioles) and Carl Yastrzemski (Red Sox) are tied with 23 years of service in one uniform.
• Oldest man to win a batting title – Espino was 43 years-old when he batted .316 in 1983. Ted Williams was 40 when he hit .328 in 1958.
• Most Home Runs – Swatted 481 homers in Mexico, and another 453 in the Mexican League. His 937 home runs are more than Oh and Josh Gibson, Hall of Famer who played in the Negro Leagues, who hit 814 homers.
• Led the Mexican team to its first Caribbean World Series win in 1976, and in 1988 was elected to the Mexican Baseball Hall of Fame ("Salon de la Fama").